NASCAR at Las Vegas live updates, results, highlights from the South Point 400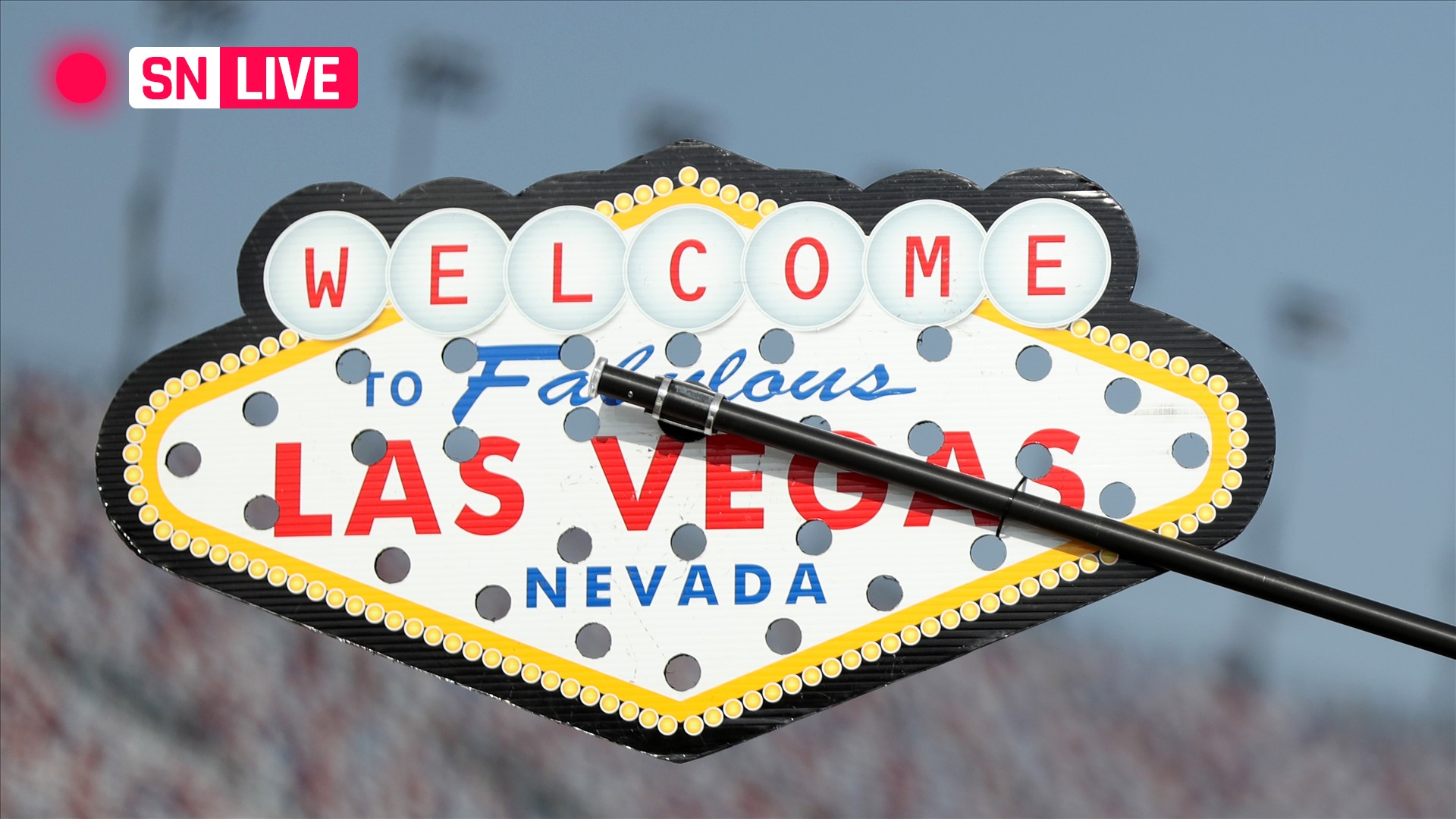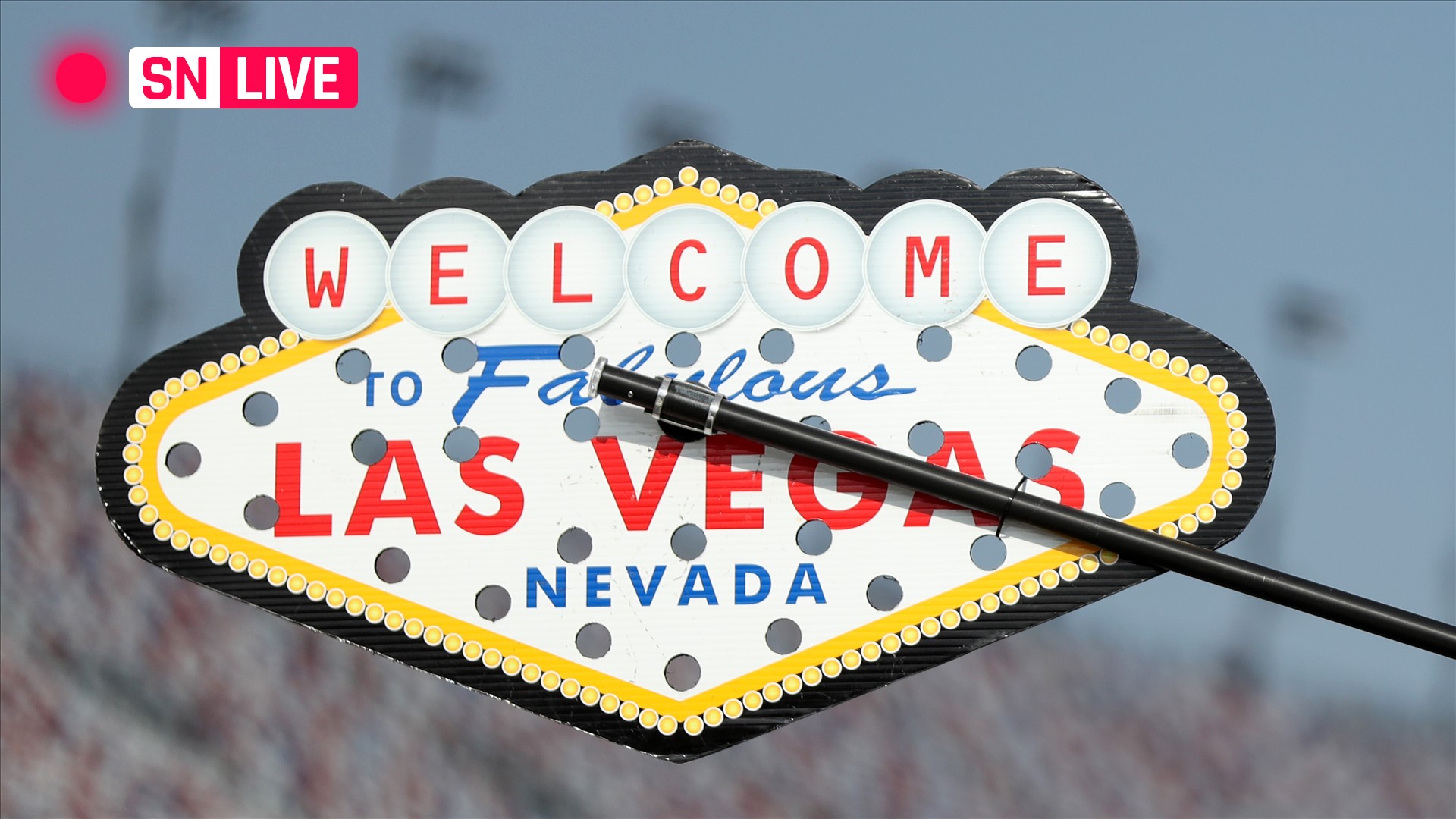 Twelve drivers remain in pursuit of a NASCAR Cup Series championship.
The first of three races in the playoffs Round of 12 kicks off Sunday night at Las Vegas Motor Speedway. Polesitter Kyle Larson (3,059 points) enters the race with a 30-point lead in the playoff standings over Martin Truex Jr. (3,029).
LAS VEGAS LINEUP: Starting order, pole for race without qualifying
Larson is the most recent winner in Vegas, having won the Pennzoil 400 in March, but Joey Logano should also be coming into the race with confidence. He won the race in 2019 and 2020.
A win by a playoff driver in this race will guarantee him a spot in the Round of 8, but placing highly in this race will be critical to the playoff hopes of all 12 drivers with a challenging race at Talladega Superspeedway next week.
Sporting News is tracking live updates and lap-by-lap highlights from NASCAR's race at Las Vegas on Sunday night. Follow below for complete results from the South Point 400.
MORE: Watch today's NASCAR race live with fuboTV (7-day free trial)
NASCAR at Las Vegas live updates, highlights from South Point 400
(All times Eastern)
8:51 p.m.: A bobble in the pit forces Byron's 24 team into a two-tire stop instead of a four-tire stop
8:47 p.m.: Larson leads Byron by about two seconds with 30 laps to go in Stage 2. Behind them are Kyle Busch, Hamlin and Elliott. Green-flag pit stops loom.
8:32 p.m.: Elliott tries to pass Larson on the inside, but he hasn't been able to get the space to clear him just yet.
8:30 p.m.: Larson takes the lead over Byron, and now Byron and Elliott are running next to one another for second.
8:30 p.m.: There's the restart, and on lap 99, the drivers are back on green.
8:26 p.m.: When the green flag comes back out, it will be Byron, Larson, Blaney, Elliott and Kurt Busch making up the top five.
8:22 p.m.: Several drivers, including Hamlin and Kyle Busch, use the caution to take a visit to pit road.
8:21 p.m.: Gase lost his left rear tire and hit the wall while in the air.
8:20 p.m.: Caution flag comes out as Joey Gase is involved in a big crash. Back of his car looks totally wrecked.
8:20 p.m.: Byron takes advantage of the three-wide for the lead and moves out in front.
8:19 p.m.: Bell already was in a tough spot after taking damage earlier in the race, but he's now in 30th a lap down after he was unable to beat the pace car off pit road.
8:17 p.m.: The green flag is back out and Blaney rides up behind a fast restart from Hamlin to move into second, but Larson gets going enough to pick the second spot back up from the outside. Larson tries to cut Hamlin on the outside and he's able to make the pass for the lead.
8:15 p.m.: Hamlin choosing to ride the bottom on the restart.
8:11 p.m.: Hamlin, Larson, Elliott, Blaney and Byron are the first off pit road. Kyle Busch drops five spots as the start of the second stage nears.
8:07 p.m.: Larson wins the first stage by just over a second and a half. Busch, Hamlin, Blaney, Byron round out the top five.
8:04 p.m.: Five laps to go in the first stage. Larson leads Busch, Hamlin, Blaney and Byron.
8:00 p.m.: Tyler Reddick is trying to play the role of spoiler, as he passed Harvick on the inside to push the 4 down to eighth place.
7:56 p.m.: Harvick and Chase Elliott now battling in for sixth after Byron moves up into the fifth spot. There was, of course, some friction between the two during last week's playoff race.
7:52 p.m.: Harvick and DiBenedetto with some contact.
7:51 p.m.: Byron has moved into sixth and is pushing Harvick for fifth.
7:49 p.m.: Larson makes an impressive move to work through traffic and move past Hamlin for first place. Busch also able to pass Hamlin to move the 11 down to third.
7:45 p.m.: Larson gets the pass on Busch on lap 41 to move out into second.
7:44 p.m.: Larson gets out ahead of Blaney for third place and is close behind Hamlin and Busch.
7:41 p.m.: Hamlin is able to get out in front of Busch, who is now riding next to Larson for second and third.
7:40 p.m.: The green flag is back out. Hamlin gets a strong run off the restart and nearly gets ahead of Kyle Busch, but the 18 is able to stay out in front. The two are riding next to one another early on the 32nd lap.
7:39 p.m.: Christopher Bell took some damage to the front right coming into pit road. He's now in 33rd coming off pit road.
7:35 p.m.: First five off pit road: Kyle Busch, Hamlin, Blaney, Larson and Harvick.
7:35 p.m.: Most of the field is making the stop on pit road.
7:33 p.m.: Competition caution brought out for lap 25.
7:30 p.m.: Byron has moved up 25 spots, now up to No. 10, while Truex has moved up 17 spots to No. 19. Both had to start in the rear, but have made serious waves on lap 19.
7:24 p.m.: Hamlin has now worked the inside to cut in front of Blaney for the lead. Busch and Larson were riding side-by-side, but it's Busch that stays out in front with Blaney sticking in second.
7:23 p.m.: Hamlin and Kyle Busch are now at second and third, but it's a tight race. The top seven are all within a second of first six laps into the race.
7:21 p.m.: Ryan Blaney doesn't take long to take the lead ahead of Larson. Hamlin is trying to work the outside to get in ahead of Larson to move into second.
7:20 p.m.: The Round of 12 is officially underway.
7:08 p.m.: UFC president Dana White gives the command to drivers.
7:08 p.m.: Both William Byron and Martin Truex Jr. will have to start in the rear after failing pre-race inspections.
7:01 p.m.: Matt Stell singing the national anthem during the pre-race ceremonies.
6:45 p.m.: Drivers are being introduced ahead of tonight's race. Here's one of the most popular in Vegas.
6:30 p.m.: A couple of milestones for the Busch brothers. Kurt Busch is starting race No. 750 of his NASCAR Cup Series career and Kyle Busch racing in No. 600.
NASCAR start time today
Time: 7 p.m. ET (TV time)
TV channel: NBCSN (TSN in Canada)
Live stream: NBCSports.com | NBC Sports App | fuboTV (7-day free trial)
The green flag for Sunday's NASCAR Cup Series playoff race on Las Vegas Motor Speedway's 1.5-mile oval is scheduled to drop at 7:19 p.m. ET.
Desert heat will be the biggest weather concern for drivers and teams on Sunday. The National Weather Service's Sunday forecast for Las Vegas is for sunny skies and a high temperature in the low 90s. Skies will remain clear Sunday night with a low in the high 60s. The race is scheduled to begin in the late afternoon and end after sunset Pacific time.
NASCAR Cup playoff standings
Kyle Larson leads the playoff points standings as the Round of 12 begins. He's 30 points clear of second-place driver Martin Truex Jr. Tied for third are Denny Hamlin and Ryan Blaney, another five points back.
On the other end are the drivers below the Round of 8 cut line: Joey Logano, Brad Keselowski, Christopher Bell and Kevin Harvick. Logano is just one point behind eighth-place driver William Byron, however.
A playoff driver who wins a race in the Round of 12 automatically advances to the Round of 8.
| | | |
| --- | --- | --- |
| Pos. | Driver | Points |
| 1 | Kyle Larson | 3059 |
| 2 | Martin Truex Jr. | 3029 |
| 3 | Denny Hamlin | 3024 |
| 4 | Ryan Blaney | 3024 |
| 5 | Kyle Busch | 3022 |
| 6 | Chase Elliott | 3021 |
| 7 | Alex Bowman | 3015 |
| 8 | William Byron | 3014 |
| 9 | Joey Logano | 3013 |
| 10 | Brad Keselowski | 3008 |
| 11 | Christopher Bell | 3005 |
| 12 | Kevin Harvick | 3002 |
NASCAR starting lineup at Las Vegas
Here is the complete NASCAR starting lineup for Sunday's playoff race at Las Vegas Motor Speedway, the South Point 400.
| | | | |
| --- | --- | --- | --- |
| Start pos. | Driver | Car No. | Team |
| 1 | P-Kyle Larson | 5 | Hendrick Motorsports |
| 2 | P-Ryan Blaney | 12 | Team Penske |
| 3 | P-William Byron | 24 | Hendrick Motorsports |
| 4 | P-Martin Truex Jr. | 19 | Joe Gibbs Racing |
| 5 | P-Kevin Harvick | 4 | Stewart-Haas Racing |
| 6 | P-Denny Hamlin | 11 | Joe Gibbs Racing |
| 7 | P-Alex Bowman | 48 | Hendrick Motorsports |
| 8 | P-Brad Keselowski | 2 | Team Penske |
| 9 | P-Joey Logano | 22 | Team Penske |
| 10 | P-Kyle Busch | 18 | Joe Gibbs Racing |
| 11 | P-Chase Elliott | 9 | Hendrick Motorsports |
| 12 | P-Christopher Bell | 20 | Joe Gibbs Racing |
| 13 | Tyler Reddick | 8 | Richard Childress Racing |
| 14 | Matt DiBenedetto | 21 | Wood Brothers Racing |
| 15 | Austin Dillon | 3 | Richard Childress Racing |
| 16 | Erik Jones | 43 | Richard Petty Motorsports |
| 17 | Aric Almirola | 10 | Stewart-Haas Racing |
| 18 | Ross Chastain | 42 | Chip Ganassi Racing |
| 19 | Chase Briscoe | 14 | Stewart-Haas Racing |
| 20 | Kurt Busch | 1 | Chip Ganassi Racing |
| 21 | Bubba Wallace | 23 | 23XI Racing |
| 22 | Ricky Stenhouse Jr. | 47 | JTG Daugherty Racing |
| 23 | Michael McDowell | 34 | Front Row Motorsports |
| 24 | Ryan Preece | 37 | JTG Daugherty Racing |
| 25 | Chris Buescher | 17 | Roush Fenway Racing |
| 26 | Daniel Suarez | 99 | Trackhouse Racing |
| 27 | Corey LaJoie | 7 | Spire Motorsports |
| 28 | Cole Custer | 41 | Stewart-Haas Racing |
| 29 | Ryan Newman | 6 | Roush Fenway Racing |
| 30 | Garrett Smithley | 53 | Rick Ware Racing |
| 31 | Josh Bilicki | 52 | Rick Ware Racing |
| 32 | Anthony Alfredo | 38 | Front Row Motorsports |
| 33 | Justin Haley | 77 | Spire Motorsports |
| 34 | BJ McLeod | 78 | Live Fast Motorsports |
| 35 | Cody Ware | 51 | Petty Ware Racing |
| 36 | Quin Houff | 00 | StarCom Racing |
| 37 | Joey Gase | 15 | Rick Ware Racing |
| 38 | JJ Yeley | 66 | Motorsports Business Management |