Free CFB Pick for Tuesday 11/9
Eastern Michigan -6 over Ohio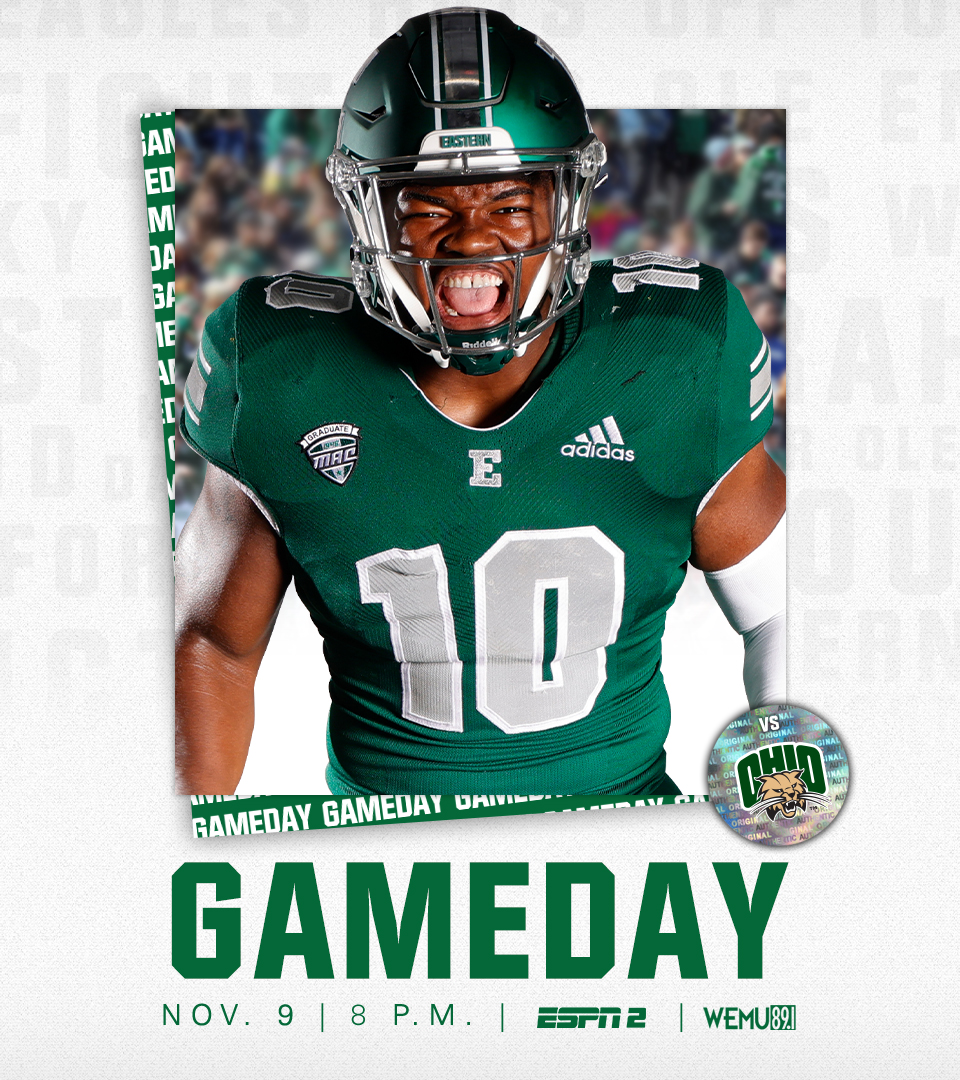 Twitter: @EMUFB
Ahhh YES! It's Tuesday and you know what that means: The return of MACtion!
Our college football Free Picks have gotten off to a fabulous start with a 3-1 record. We had EMU, BC, and Purdue plus points last week and they all won their respective games OUTRIGHT! It doesn't get any better than that! To view previous picks and write-ups check out our new forum.
We're going back to the Eastern Michigan well this week, although this time the Eagles are a favorite against Ohio. This line opened at EMU-8 and was immediately bet down to -6. We don't agree with this line move. Our power ratings have EMU-10 for this game. Here are a few reasons to back EMU tonight.
1. 3rd Down Conversions
EMU is one of the best teams in the country on 3rd down offense. The Eagles convert 3rd downs 47.62% of the time, which ranks 15th.
Ohio's 3rd down defense ranks 106th in the nation. Most stats are simply noise, but 3rd down conversion rate is a key stat so we see that as a big advantage for EMU tonight.
2. QB Play
Another reason to like EMU in this spot is their QB play. Ben Bryant has quietly put together a respectable season for the Eagles. The 6-3 senior has thrown for 2,190 yards and 13 TDs. Bryant's favorite target is wideout Hassan Beydoun, who has 730 receiving yards and 3 TDs this season.
Ohio QB Kurtis Rourke is a decent young player but he's still learning and is more of a runner than a pure passer. The Bobcats only average 6.9 yards per pass (86th) so they don't have an explosive passing game. On the other hand, the Eagles average 8.1 yards per pass (37th) so that could be a nice advantage in this game.
3. Kicking and Turnover Margin
EMU also has the edge in 2 other key areas: Field Goal Percentage and Turnover Margin. EMU kicker Chad Ryland has made 9 of his 12 FG attempts and all 41 of his extra points. Ohio's kicker Stephen Johnson has only made 10 of 16 FG attempts and has missed 2 of his 19 extra points.
As for turnover margin, the Bobcats rank 106th while the Eagles rank 42nd.
We hate laying points in an unpredictable conference like the MAC but feel Eastern Michigan is the right side for our money! We see the Eagles winning by double digits! Lay the 6 points and best of luck with all your Tuesday action!