Free CFB Pick for Friday 11/12
Boise State Broncos -14 over Wyoming Cowboys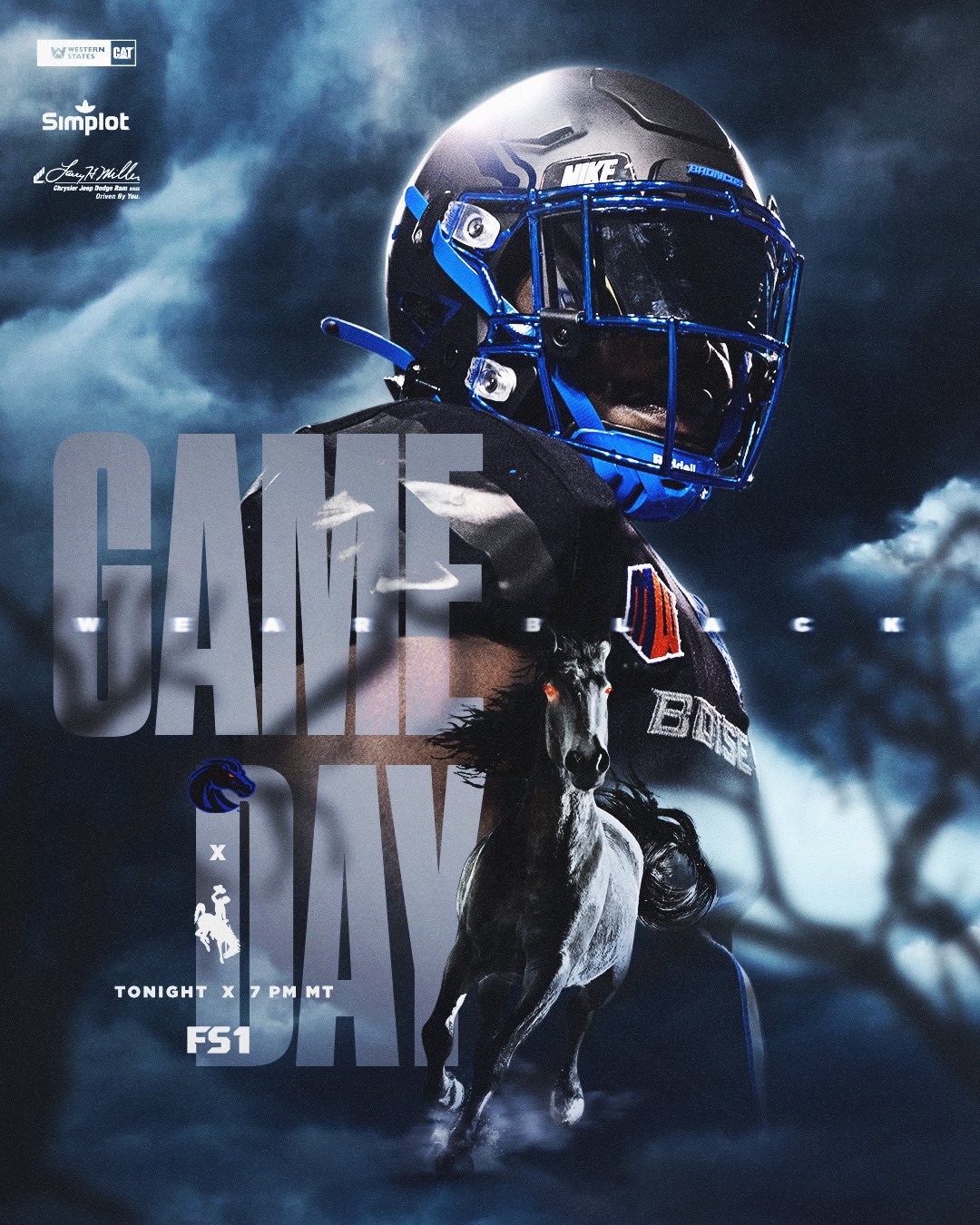 Our Free CFB Pick on Thursday won as Pitt got the lucky cover over UNC in overtime! Sometimes it's better to be lucky than good! That brings our CFB record to 4-3.
We're kicking off the weekend by recommending a play on the Boise State Broncos -14. Here are a few reasons why we like Boise tonight!
1. Value
Sure, this game has been a tight battle the past couple of seasons as Boise won by 8 last year and by 3 in 2019. However, from a power rating standpoint, we think there's plenty of value in the Broncos at -14. Our numbers say this line should be Boise State -18.5.
2. Strength of Schedule
Wyoming had a nice win over Colorado State last week but they had dropped 4 straight games before that. The Cowboys' strength of schedule is ranked 115th in the country. To be blunt, they haven't really played anybody and Boise is a huge step up in class for them. Josh Allen ain't walking through that door!
Boise State isn't as dominant as they used to be, but they're still a tough football team. The Broncos have beaten two Top 25 teams already this season in #10 BYU and #23 Fresno State (last weekend). Boise's strength of schedule is 49th.
3. Red Zone Offense and Defense
Boise State has a distinct advantage inside the 20s in this game. The Broncos are one of the best offenses in the country in red-zone scoring, as they have scored on 93.02% of their opportunities inside the 20-yard line. Wyoming's red zone defense is ranked 79th.
As far as the other side, the Broncos have a huge edge there as well. Wyoming's red zone offense ranks 63rd in the nation while Boise's red zone defense ranks 24th. Wyoming may have the better overall defense, but Boise knows how to rachet up the intensity when things get tight.
4. Kicking Game
The Cowboys have only converted 57.14% of their field goal attempts this season (114th). Boise has made 90.48% of their field goal attempts (15th). This is another huge edge for the boys in blue.
5. Turnover Margin
Turnovers are impossible to predict but they have a huge effect on the outcome of games. Some teams just struggle more than others to hold onto the football. Wyoming is one of those teams, as they rank 107th in turnover margin. Boise is the exact opposite. They take good care of the football and rank 5th in turnover margin.
6. QB
Boise has the far superior QB in this game. Hank Bachmeier is having a fine season and has thrown for 2,486 yards and 16 TDs while only throwing 5 INTs. Wyoming has struggled at the QB position all year long, even though freshman Levi Williams looked pretty decent last week against Colorado State.
We think Bachmeier has a huge game tonight and leads Boise State to an easy win and cover! Best of luck with all your Friday action!