Free NFL Pick for Monday Night Football
We're cold as ice right now! After going 2-0 on Thursday, we've dropped 3 straight! Getting backdoored on a last-second TD by Wyoming on Friday night was particularly painful.
Sports betting is all about peaks and valleys. The key is to manage your emotions and never get too high when you win or too low when you lose! Anyway, on to our pick for Monday Night Football!
Rams -3.5 over 49ers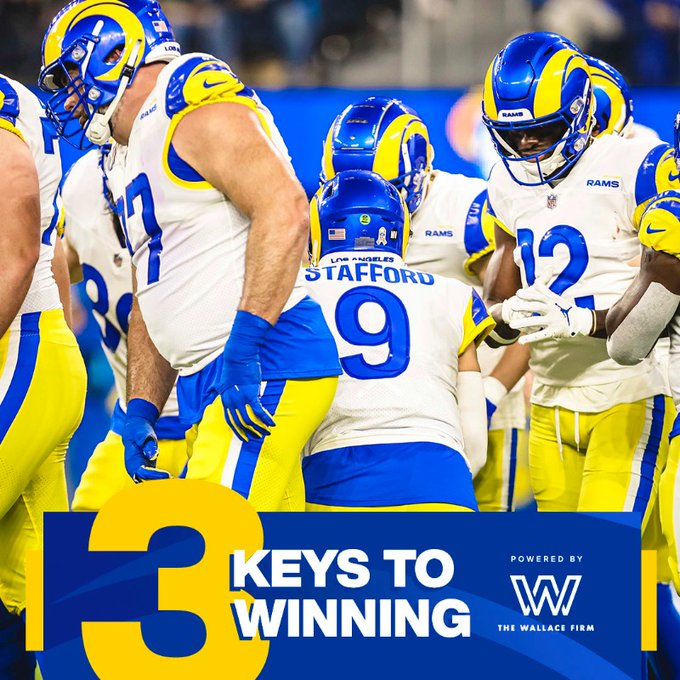 We think the Rams are one of the best teams in the NFL. San Fran isn't terrible but they are mediocre in a lot of areas. We hate laying points, especially on the road, but think it was the best way to play this Monday Night matchup. Here are a few things we like about the Rams tonight.
Offensive Explosiveness
The Rams are one of the most explosive offenses in the league, as they average 6.3 yards per play (2nd in the league). Matthew Stafford is a legitimate MVP candidate this year, as he's thrown for 2,771 yards and 23 TDs so far. Robert Woods tore his ACL in practice on Friday so that definitely hurts this offense.
However, Odell Beckham is reportedly going to make his Rams debut in this game so that'll help. The Rams' best offensive player has been Cooper Kupp, who has racked up 1,019 receiving yards and 10 TDs. The Niners secondary may struggle to contain Cupp, as this unit ranks 14th in yards per pass allowed.
Defense
San Fran is okay on defense but the Rams are flat-out dominant. They rank in the Top 10 in both yards per rush and yards per pass allowed. This unit also does a good job of pressuring the QB. Von Miller is listed as questionable to play, but even if he doesn't Aaron Donald will still make Jimmy G's life miserable.
Turnovers / Penalties
The Niners have had trouble taking care of the football the entire season. They rank 30th in turnover margin while the Rams rank 7th. San Fran is also undisciplined when it comes to penalties, as they rank next to last in penalty yards per game (71.9).
The majority of the tickets are on the Rams so that scares us a little bit. However, the public doesn't lose every game! We see the Rams cruising to a double-digit victory in this NFC West battle. Lay the points and good luck!