Free NFL Pick for Sunday 11/21
Our last Free NFL Pick was a rocking chair easy winner with the Under 47 in the NE / ATL game. Let's build on that positive momentum with our favorite play for Week 11.
New Orleans Saints +3 (-120) over Philadelphia Eagles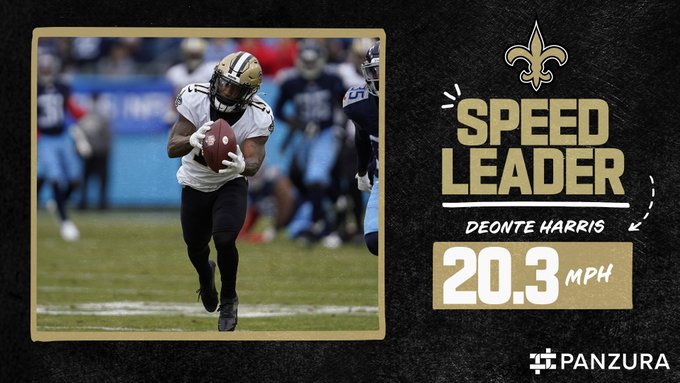 Twitter: @Saints
We're personally buying the 1/2 point to get the key number of +3 here. Shop around though, as a few shops may offer +3 without much juice. According to our power ratings, the wrong team is favored. Our numbers make the Saints -2.5 even on the road.
Who has Philly beaten this year? NOBODY! Wins over Denver, Detroit, Atlanta, and Carolina aren't exactly impressive! The Eagles strength of schedule ranks 14th.
Meanwhile, the Saints have played the 5th toughest schedule in the NFL. Though they've lost 2 in a row, the Saints have beaten some quality opponents like Green Bay, Tampa Bay, and New England. We feel the Saints are the better football team and will find a way to win this one on the road, even with Alvin Kamara OUT.
Philly is a great running team but the Saints defense leads the league in yards per rush allowed (3.1) and rushing yards per game allowed (72.9). Jalen Hurts does a great job of keeping defenses off balance with his legs but we think the Saints will put a spy on him. That should limit him on the ground and force him to pass the ball.
The Saints have a slight edge over the Eagles in red-zone offense but they have a huge advantage in red-zone defense. Philly's defense allows a TD 63.16% of the time inside the 20, which ranks 19th. The Saints only allow red-zone TDs 46.15% of the time, which ranks 3rd.
Sean Payton is also light years better than Nick Sirianni so the coaching edge is definitely with the Saints as well. We think the wrong is favored and the Saints will win this game outright! Good luck with all your NFL Sunday bets.