Free NFL Pick for Monday Night Football
New York Giants +11 over Tampa Bay Bucs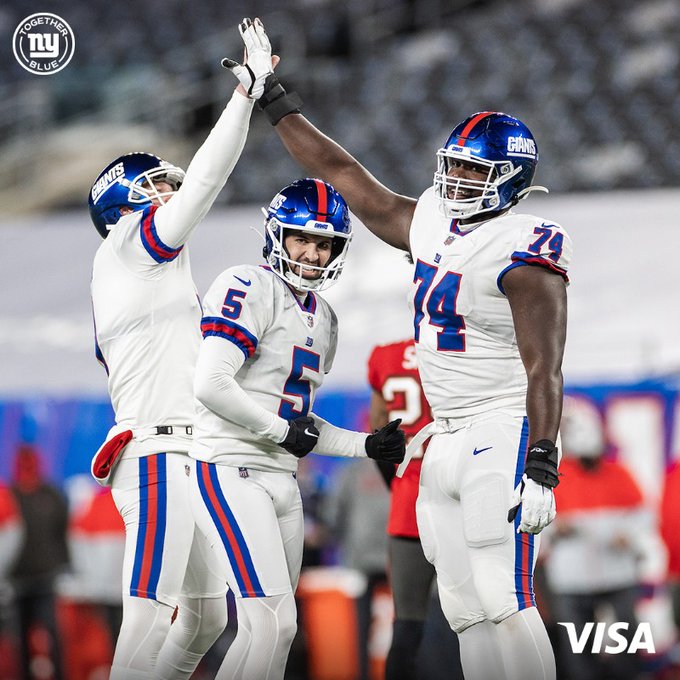 Twitter: @Giants
Call us crazy, but we think this is a great spot to back the G-Men, even on the road against the defending Super Bowl champs. New York is coming off of their bye week so they should be fired up and a little more healthy. Stud RB Saquon Barkley is supposed to finally be back in the lineup, so that should help New York's chances.
In looking at the stats, the Giants don't have many edges, but there are two worth pointing out. New York has a pretty decent 3rd down defense as they rank 11th in 3rd down conversion percentage. Tampa Bay is one of the worst teams in the league in that category, as they rank 24th in 3rd down conversions allowed.
The other slight edge for the Giants is their red-zone defense. New York allows a TD 51.35% of the time inside the 20 (7th). Tampa allows a TD 54.55% of the time (10th). Again, that's not a huge edge, but it's worth mentioning.
New York plays the pass pretty well so Tom Brady and company may have to settle for a few more field goals than they would like in this game. The Giants rank 10th in yards per pass allowed so they should be able to limit the Bucs' big play ability.
Tampa Bay is the much better team but they're not in good form. Tampa Bay has lost to two average teams, Washington and New Orleans, so they have some uncharacteristic holes.
We think the Bucs win the game, but 11 points is far too many. We think the G-Men will keep this one to within a TD. Take the points and good luck with all your Monday action!