19 Football Moments From Thanksgiving Day That Will Live On Forever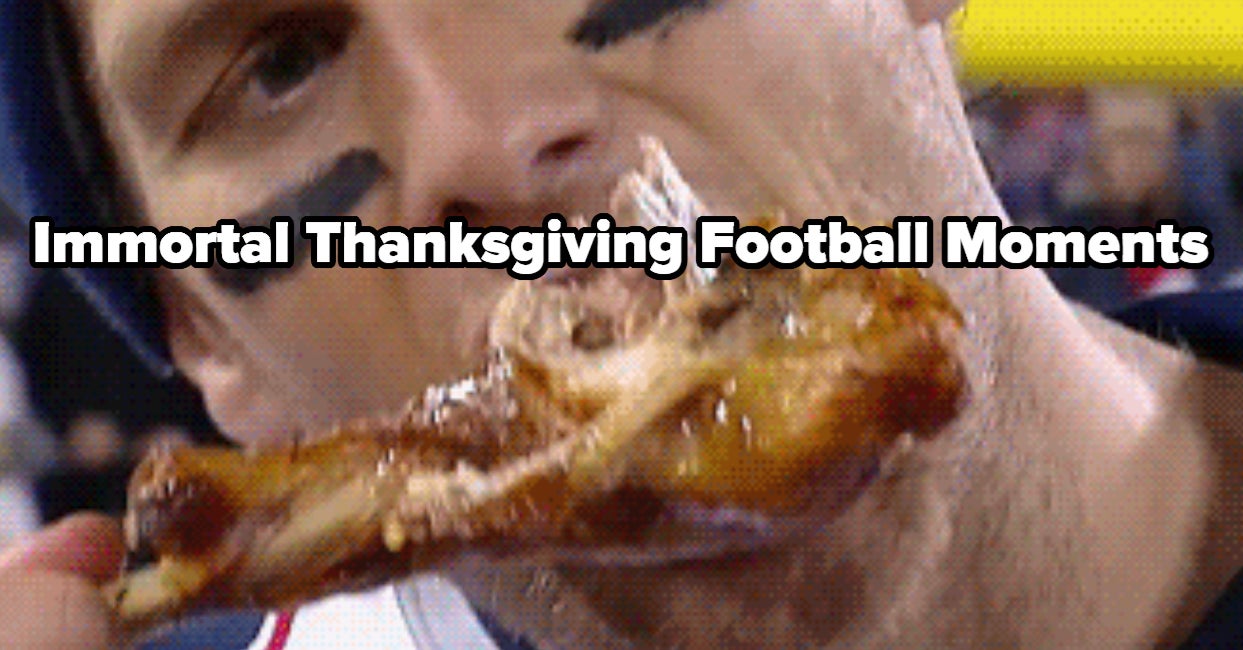 This whole play was confusing, but to give a quick explanation:
Texans running back Justin Forsett scores the longest rushing touchdown in Texans history. He was clearly down, and Lions coach Schwartz challenged the play. At the time, that couldn't happen on a score — therefore, the referees penalized him and made it impossible to review the touchdown that was clearly not a touchdown. Nowadays, we get an automatic review of every scoring play, but wow, what a whacky situation.