Free CFB Pick for Saturday 11/27
Our Free CFB Pick on Arkansas in the 1st half came up short. That brings us to 2-2 this week. Let's get back in the black with a late-night bailout game! This one doesn't kick off until 10:30 EST so there's plenty of time to bet it.
Cal +7 (-120) over UCLA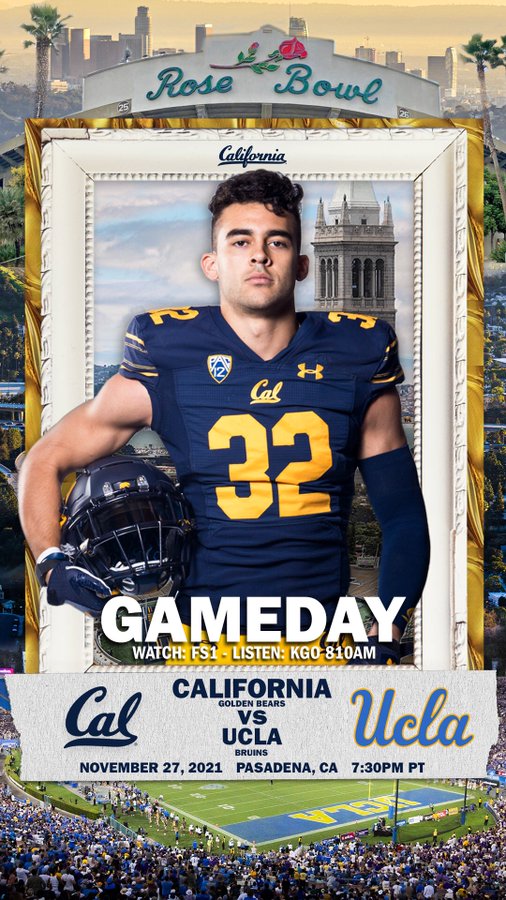 Twitter: @CalFootball
This is an awful spot for UCLA, as they may be a bit hungover after throttling their rival USC last week. Cal should still be pretty hungry since they need 2 more wins to get bowl eligible. A win here over UCLA and a win over USC next week would do the trick.
Although the Bears started their season off slowly, they've been playing pretty good football of late by winning 3 out of their last 4 games. There isn't much value in the point spread as our power ratings make this number right around the 7 as well. However, the spot favors Cal in a huge way!
UCLA has the better offense, as Cal has been a bit pedestrian at times this season. However, Cal has a legit defense that only allows 20.1 points per game (17th in the country). The Bears also have a pretty decent pass defense that only gives up 6.7 yards per pass (27th).
We think Cal will do a good job with their bend don't break defense tonight. Cal also has the slightly better pass rush so they may be able to get some pressure on Dorian Thompson-Robinson. Though DTR is very athletic, Cal QB Chase Garbers is a pretty good passer in his own right with 2,229 passing yards and 16 TDs.
The Bears should be able to generate some traction on the ground with RB Damien Moore leading the way. Moore has racked up 516 rushing yards and 6 TDs this season.
We also like that Cal has the better kicking game, as the Bears have made 78.57% of their field goal attempts this year. UCLA struggles in that area, as they've only made 63.16% of their field goal attempts. A missed FG or extra point could get us the cover in this game.
The Rose Bowl should be fairly quiet tonight so there probably won't be much home-field advantage for UCLA. Give us the hungrier team in the better spot with the better defense. Take Cal plus the points! Best of luck with all of your Saturday bets!