Free NFL Pick for Saturday
We still can't believe that our Free NFL Pick lost last night with the Under in the Chiefs / Chargers game! The game looked to be a dead nuts Under until the fourth quarter when the two teams combined for a whopping 29 points! As many folks often say, "It's never Under til it's Over". We take the bad beat and move on to Saturday!
New England Patriots / Indianapolis Colts OVER 45.5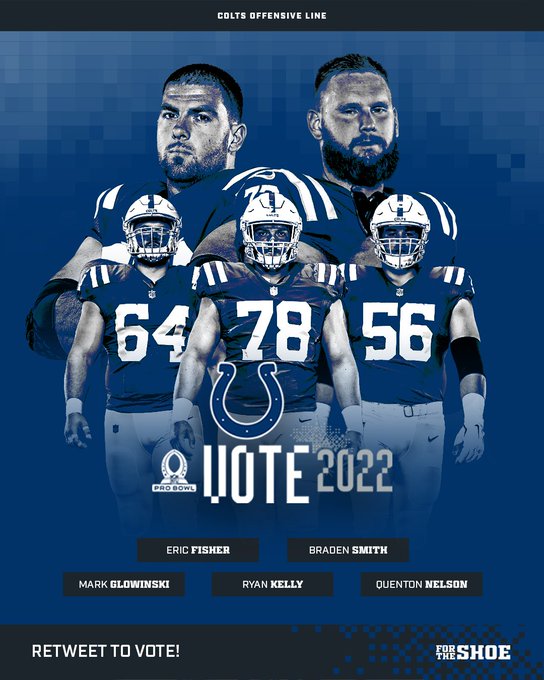 Twitter: @Colts
A ton of sharp bettors took this total Over 44 a few days ago and we'll join them on it. Both teams' defenses are a bit overrated since neither of them have faced many good offenses this season.
The Patriots' defense is very good, but who have they really played this season? New England ranks 28th in strength of schedule and even though they beat a decent Bills offense, keep in mind that game was played in 40+ mph wind gusts. Here are a few other reasons why we like the Over.
1. Two Hot QBs
Even though he's had a fabulous rookie season, there's still a lot of folks that are doubting Mac Jones' ability as an NFL QB. That doesn't make a lick of sense, especially since Jones has thrown 6 TDs and only 1 pick over his last 4 games. You can't really fault his lack of production against the Bills since Belichick only let him throw the ball three times the entire game.
Though Carson Wentz makes some poor decisions at times, he is looking more and more healthy with each week that passes. Keep in mind that this guy started out the season with two bum ankles. Now that Wentz and all his O-line are getting healthier, this Colts offense has started to come to life.
Wentz is trending upward, as he ranks 7th in EPA per play since Week 5. Jones is also trending upward. These are two Top 10 offenses squaring off so we see no reason why this total can't reach the 50s.
2. 3rd Down Conversions
When betting Overs, it helps tremendously if you have two teams that can convert a high percentage of their 3rd downs. That's exactly what we have with these two offenses.
New England converts 43.29% of their third downs, which ranks 7th in the league. Indy ranks 8th in this category, as they convert 42.59% of their 3rd downs. This means that both teams should be able to keep their drives going and put some points on the board.
3. Matchups
The matchups in this game favor each team's offense. The Colts' secondary can be burned at times by the deep ball, as they only rank 17th in yards per pass allowed. This should set up perfectly for Mac Jones and the Pats receiving corps, as they rank 6th in yards per pass.
We all know that the Colts prefer to pound the rock with hotshot RB Jonathan Taylor, and who can blame them? Taylor is an absolute stud who has the ability to take over a football game. Indy leads the NFL in yards per rush with a 5.1 clip.
The Pats have a good defense but they only rank 19th in yards per rush allowed. Taylor could run wild in this game for the Colts.
We see the Colts winning this one 27-24 so take the OVER! Best of luck!