Best Bet for Monday Night Football
Our Best Bet on the Detroit Lions went down in flames yesterday as the Seahawks' offense came ready to play. Even with the loss, our free picks still went 3-2 last week. Let's start the week off right with our Best Bet for Monday Night Football.
Best Bet for Monday Night Football: Steelers -2.5 (-120)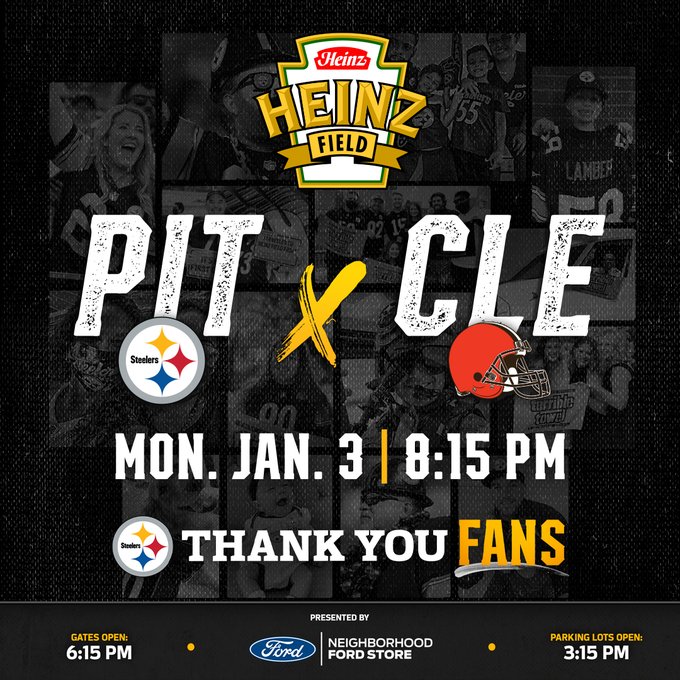 Twitter: @heinzfield
Big Ben has admitted that this is "probably" his last game at Heinz Field so we expect a maximum effort out of the Pittsburgh Steelers tonight. Roethlisberger has had a decent season, as he's thrown for 3,373 yards and 20 TDs. His best target this year has been Diontae Johnson, who leads the team with 1,079 receiving yards and 7 TDs.
Najee Harris has had a great rookie year, even with a below-average offensive line. The former Alabama star has run for 984 yards and 6 TDs. Harris is also dangerous in the passing game, where he has racked up 422 receiving yards and 3 TDs.
Cleveland may have the slightly better roster in this matchup, but they haven't looked comfortable on the road all season long. The Browns have only won 2 out of their 7 road games. The Heinz Field crowd will be rowdy and loud tonight so Baker Mayfield may have a tough time calling any audibles at the line of scrimmage.
The Steelers' secondary does scare us a little bit in this game, as they surrender 6.9 yards per pass, which ranks 22nd in the league. Even though that is cause for concern, we expect TJ Watt to get plenty of pressure on Mayfield in this game. Cleveland has struggled to protect Mayfield all year so Watt should be able to add to his league-leading 17.5 sacks.
We wish would have given this out yesterday when Pittsburgh was +3.5 but we still think the Steelers are the right side. This team will play their hearts out tonight so that they can send Big Ben out a winner! Lay the small number with Pittsburgh and best of luck with all your Monday action!