Joel Embiid has been unstoppable in the 76ers' past seven games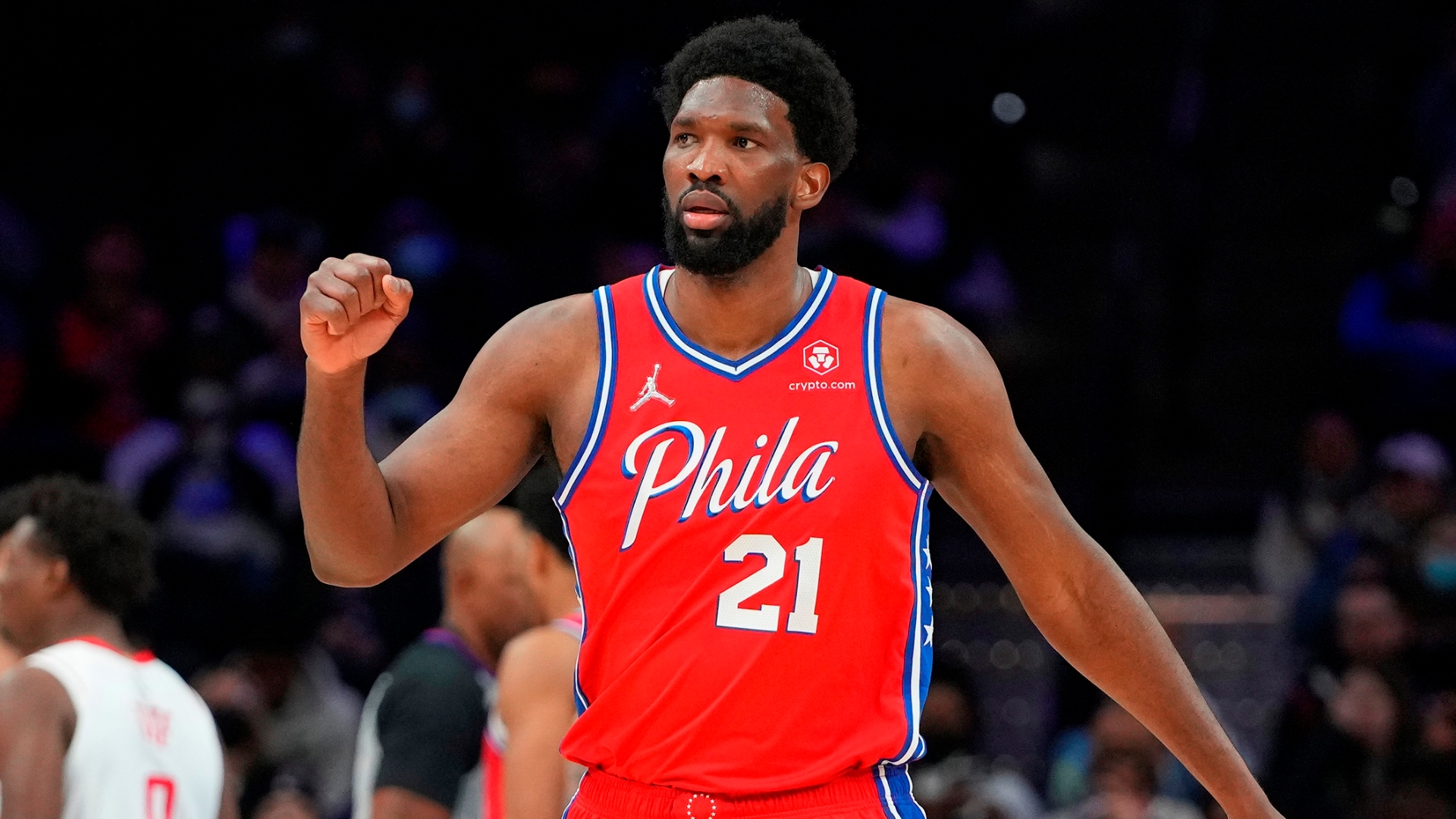 Joel Embiid's 31-point triple-double led the 76ers past the Rockets in Philadelphia. He also recorded 15 rebounds, 10 assists and two blocks on 120-of-20 shooting from the field in just 30 minutes of action.
The 76ers have now won four in a row led by Embiid, who is starting to build an MVP case with an incredible seven-game stretch.
NBA League Pass: Sign up to unlock live out-of-market games (7-day free trial)
Embiid has been on a monster tear over the past seven games averaging 33.3 points per game and 10.7 rebounds over the course of that span, highlighting how much the 76ers rely on him to win games.
"We can beat anybody on any given night," Embiid said after defeating the Rockets. "I just want to do whatever."
Equally as important, he has been getting to the free-throw line during this stretch as well, averaging 11.3 attempts per game.
.@sixers @JoelEmbiid has his third career triple-double with 31 points, 15 rebounds and 10 assists thus far tonight.

The previous two came on 4/4/19 vs. MIL and 11/14/18 at ORL.

h/t @Stathead

— Sixers Stats (@SixersStats) January 4, 2022
Embiid has now scored 30 or more in four straight and six of the last seven games. Against the Rockets, he brought up his 85th career 30-point game and became the eighth player in franchise history to do so. The other seven are all Hall of Famers.
He is also the first player in franchise history with at least 30 points, 15 rebounds and 10 assists since Charles Barkley in 1989.
Embiid currently ranks in the top 10 in the league for both points and rebounds. In the clutch, he's a huge reason for the 76ers 10-6 record this season as he leads the league with 6.0 points per game in crunch situations.
As of Jan. 3, he doesn't rank on any MVP Ladders or trackers but watch out for his name to pop up if he continues this level of performances while the wins continue to pile up for Philadelphia.