Our Monday Night Football Best Bet was an easy winner, as the Steelers were serious about sending Big Ben out as a winner. Need a college hoops best bet for Wednesday? Check out our breakdown of Alabama at Florida, which airs on ESPN2 at 7:00 Eastern Time.
Best Bet: Florida Gators -118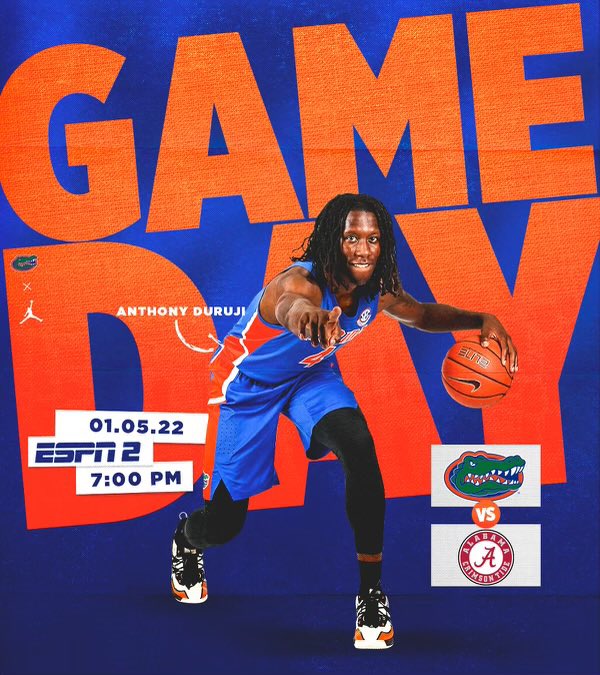 Twitter: @GatorsMBK
We think that Alabama is definitely the better team in this matchup but this is a bad spot for them. This is the Crimson Tide's first conference road game and you can bet that the Exactech Arena will be rocking and rowdy! The only true road game that Bama played this year they were whipped by Memphis 92-78. Tonight's game could have a similar ending.
We love playing on unranked teams that are favored over ranked teams. It's a profitable angle to bet long-term. The public usually loads up on the ranked team and that plays right into the books' hands.
Alabama does have two huge wins on the year against Gonzaga and Houston. However, Florida has a couple of quality wins of their own with victories over Ohio State and Florida State. If the Gators can shut down Jaden Shackleford (16.5 points per game), they'll have a great chance of winning this game.
The Crimson Tide have an outstanding offense, as they rank 11th in the nation in points per game (82.2). Florida only averages 74 points per game, which only ranks 85th.
That is a cause for some concern, but check out the huge edge that the Gators have on the defensive end. Florida only gives up 59.9 points per game, which ranks 21st. Alabama allows 72.9 points per game, which ranks a putrid 249th.
Florida is also much better from the charity stripe. The Gators make 72.8% of their free throws while the Crimson Tide only makes 68% of theirs. Free throw shooting becomes even more important during conference play.
It's tough to bet against good offensive teams but we think the Gators have enough defense to get the job done tonight on their home court. Shop around and find the best moneyline price you can on Florida. Best of luck with all your Wednesday action!