Our Best Bet on Wisconsin -3 cashed easily last night, as the Badgers built a nice 13 point lead at the half and never looked back. That brings our free pick record to 2-1 this week. Let's keep up the positive momentum with our Best Bet for Friday 1/7.
Best Bet for Friday 1/7: Butler +6.5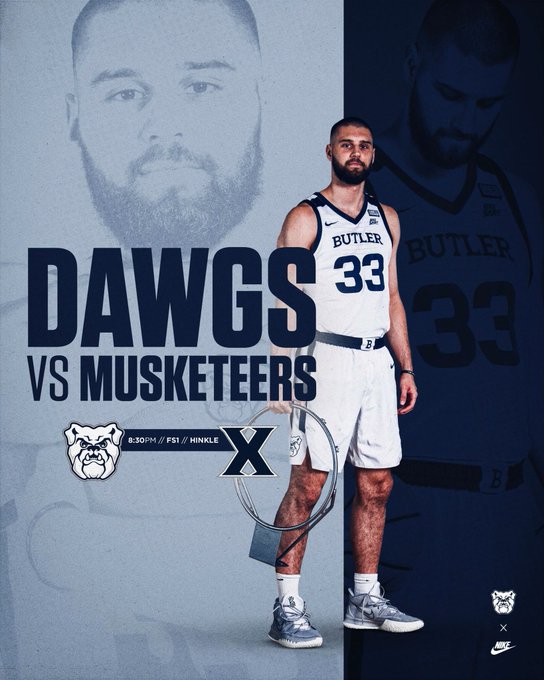 Twitter: @ButlerMBB
Don't check the stats for this one. It'll only make you nauseous! Xavier has the edge over Butler in almost every statistical category. However, games aren't played on paper!
We love betting on home underdogs, especially in college basketball because the home-court advantage is worth quite a bit. That is particularly true when it comes to conference play. Besides Butler being a solid home underdog over the years, here are a few reasons why we like them to cover this rather inflated point spread tonight.
1. Value
Teams with an ugly statistical profile often provide tons of betting value. All of those sexy stats have already been baked into the line by the oddsmakers. The books typically pad the point spread by a point or two towards the team with the better stats, especially if that team is ranked in the Top 25 (Xavier is #22).
According to our math formulas, Xavier should only be around a 3-point favorite in this contest. We simply cannot pass up on that type of value.
2. Strength of Schedule
Fancy stats aren't all that impressive if the team has been beating the daylights out of lesser competition. We saw that play out last night in the Iowa vs. Wisconsin game. Xavier has played some tough teams but their schedule hasn't been nearly as tough as Butler's.
According to the Sagarin Ratings, Xavier has played the 69th toughest schedule while Butler has played the 28th toughest. We love taking the team that is more battle-tested and the Bulldogs fit that mold in this spot.
3. The Rust Factor
Basketball is a game of rhythm. A long layoff can really hamper a team and rust can set in. We see that being the case with Xavier tonight. The Musketeers haven't played a game since December 21. We are betting that ate too much rich holiday food during their 17-day break.
Butler has played twice since 12/21 so they should be in better game shape, especially for the latter part of the game.
Don't forget that Butler was a 6-point underdog to Xavier back on March 10 and they won that game outright! A similar result tonight wouldn't surprise us. Give us the Bulldogs +6.5. Best of luck with all your Friday action!