NFL Best Bet for Saturday
Need an NFL Best Bet for Saturday? Check out our write-up below on the Kansas City Chiefs at Denver Broncos matchup.
We lost our Best Bet on Butler in college hoops last night. That brings our weekly record to 2-2. Let's get back in the black today with…
NFL Best Bet for Saturday: Chiefs -6.5 (-124) 1st Half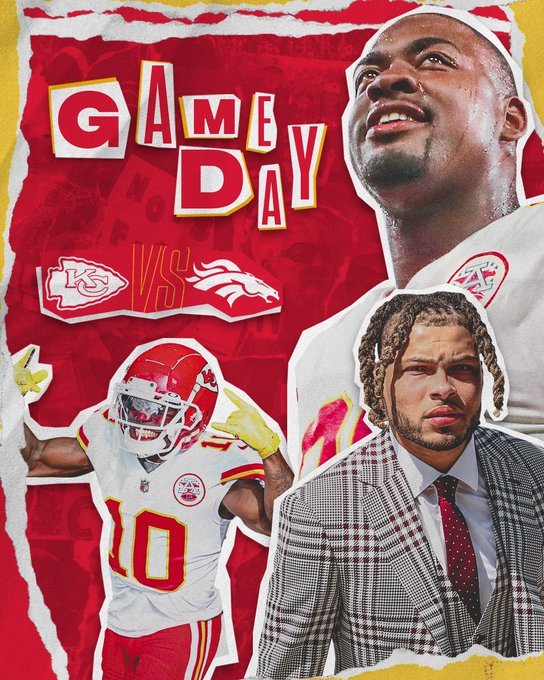 Twitter: @Chiefs
We prefer -6.5 for this bet but we are fine with laying 7 as well. This Broncos team has been in a downward spiral ever since Teddy Bridgewater went down with a concussion. Drew Lock has a decent skillset but he always seems to make poor decisions at the worst possible times. Lock is a little bit banged up with a shoulder injury, but he's expected to play in this game.
We've never had a Week 18 in the NFL before, so this week is a bit of a crapshoot. Andy Reid has rested starters during the last week of the season at various points in his career, but only if his team's seeding couldn't be improved.
The Chiefs need a win and a Titans loss to clinch a first-round bye and home-field advantage. It may seem like a longshot for the Titans to lose on Sunday, but keep in mind that the Texans beat them outright as 10-point underdogs back in late November.
We think Reid will play all his starters with the hopes of getting out to a big lead at the break. The Chiefs have been on a roll of late, as they've won 8 out of their last 9 games. The Broncos, on the other hand, have lost 4 out of their last 5 games.
These two teams are moving in opposite directions and we think Denver is already busy thinking about their offseason vacation plans. Give us the Chiefs to take care of business in the first half in this one. Best of luck with all your Saturday action!