64 Best College Basketball Players (This Century), Ranked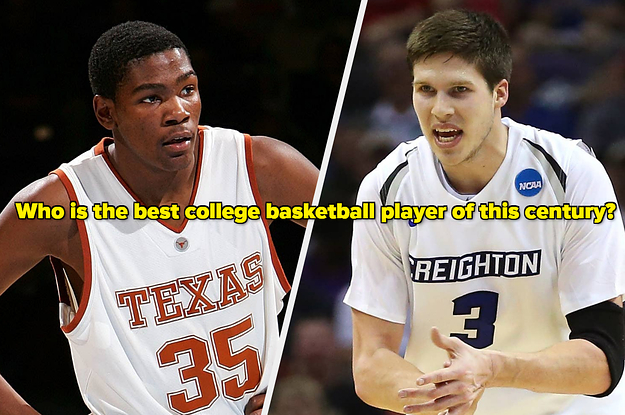 This long, lanky forward is probably the greatest basketball prospect I have ever seen.
He averaged 25.8 points per game, eight rebounds, and 2.8 three-pointers a game. In his one collegiate year, he won the Wooden Award, led almost every statistical category in the Big 12, and was AP Player of the Year. Bounced in the second round of the NCAA Tournament, he didn't have the team around him, but this is a list of individuals, and Durant was a game-changer on the basketball court in college.
He's gone on to have an extraordinary NBA career with two championships and an MVP.